RBTK Managing Partner New Host of Local Finance Radio Show
Kevin Brown Named New Host of wsRadio's Wealth Building Hour
(February 19, 2014)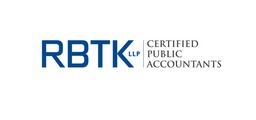 SAN DIEGO, CA -- (Marketwired) -- 02/19/14 -- Managing partner of local CPA firm, RBTK LLP, Kevin Brown, has been named the new host of wsRadio.com's Wealth Building Hour. The radio show will cover a variety of financial topics, including asset protection, taxes, investing and wealth management advice. Brown will host the show every fourth Tuesday of the month at 9 a.m.
"Drawing from my professional and personal background, I am going to use this show as a platform to help businesses and individuals better manage their finances to achieve their financial goals," said Brown.
Brown has acted as managing partner of RBTK LLP for more than 20 years and is responsible for the overall management of the firm and strategic planning services.
The Wealth Building Hour is part of wsRadio.com's family of business advice shows building on wsRadio.com's decade-plus of webcasting.
"I am excited to bring our listeners Kevin Brown's insights. He is great at providing applicable information, gleaned from his day to day interaction with business owners and managers, in a very conversational and understandable manner," Wade Taylor, President of wsRadio.
Brown's premiere show was held, Jan. 28, with guest, Jim Kabellis, Mortgage Planner at Cherry Creek Mortgage Company. To listen to the interview, please click here.
Brown's next show is scheduled for Tuesday, Feb. 25 at 9 a.m. where he will be speaking about asset protection. Joining him are George Reyes and Cory Grant. George is an estate planning attorney at Best Best & Krieger and will speak about trust and estate protection; and Cory Grant, partner at Grant Hinkle and Jacobs, will speak about how to cover risks on assets.
Audiences can listen-in live at www.wsradio.com. Each show is archived on the website.
About RBTK
Since its founding in 1981, RBTK has evolved and sustained a thriving business dedicated to fulfilling its mission of building quality relationships and providing clients with the ability to obtain their long-term financial and business goals. It specializes in tax services, financial reporting, and business and financial consulting. RBTK offers a full spectrum of accounting, business and tax advisory services.
RBTK is located at 4909 Murphy Canyon Road, Suite 120, San Diego, CA 92123. For more information call 858-430-0300 or visit www.rbtk-cpa.com.
Contact:
Katelin Labat
SpearHall Advertising & PR
619-683-3700
katelin@spearhall.com


Copyright @ Marketwire
Page: 1
Related Keywords:
Business, Internet Media, webcast, Marketwire, Business, Family,
---