Venafi's 'Deciphering How Edward Snowden Breached the NSA' Blog and Podcast Make Security Bloggers Network 2014 Social Security Awards Finalist List
Voting Now Open; Winners Announced During RSA Conference 2014
(January 29, 2014)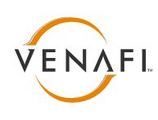 SALT LAKE CITY, UT -- (Marketwired) -- 01/29/14 -- Venafi, the leading cybersecurity provider of Next-Generation Trust Protection, today announced that its blog and podcast describing how Edward Snowden breached the National Security Agency (NSA) by compromising unprotected cryptographic keys and digital certificates has been named as a finalist in this year's Security Bloggers Network (SBN) Social Security Awards competition. Named in the Single Best Blog Post or Podcast of the Year category, "Deciphering How Edward Snowden Breached the NSA" offers a critical analysis to demonstrate and expose how the former IT contractor was able to steal thousands of documents without detection. Finalist voting is open now and extends through Friday, Feb. 14; to vote, visit: https://www.surveymonkey.com/s/SBNawards2014.
TWEET THIS: Security Bloggers Network Social Security Awards finalists voting open: http://svy.mk/1k8cyyy. @Venafi NSA breach blog named finalist.
"Based on known attack vectors and our domain expertise, Venafi threat researchers closely analyzed public records and were able to connect the dots to uncover how Snowden compromised the NSA," said Gregory Webb, vice president, marketing, Venafi. "Our analysis affects not only the NSA but also every Global 2000 organization that remains vulnerable to similar attacks. Failure to secure and protect keys and certificates, the foundation of digital security and online trust, leaves the front door open for attackers. We are therefore thrilled to have been nominated for this award, which allows us to further disseminate the details of the attack and educate enterprises about associated risks."
To get the latest news and information about Venafi:
Visit the blog at http://www.venafi.com/blog/
Follow us on Twitter: @Venafi
Follow us on LinkedIn: http://www.linkedin.com/company/venafi
Like us on Facebook: https://www.facebook.com/Venafi
About the Security Bloggers Network
The Security Bloggers Network (SBN) is the largest collection of information security focused blogs and podcasts in the world. Of the almost 400 different blogs and podcasts included, each one has requested to be included in the aggregated feed. The SBN does not include any blog or podcast feed without the authors permission and request. The diversity of blogs covered includes some of the biggest corporate security blogs such as IBM/ISS to individual security practitioners the world over. The SBN does not filter or edit any of the blogs and links back to the original blog on each post. If you publish a blog or podcast focused on security you can request to have your blog included by writing to info@securitybloggersnetwork.com. Please include your contact info, the URL of your blog and the RSS feed. To subscribe to the feed, visit: http://www.securitybloggersnetwork.com/security-bloggers-network-the-feed/.
About Venafi
Venafi is the market leading cybersecurity company in Next-Generation Trust Protection (NGTP). Venafi delivered the first trust protection platform to secure cryptographic keys and digital certificates that every business and government depend on for secure communications, commerce, computing, and mobility. As part of an enterprise infrastructure protection strategy, Venafi Director prevents attacks on trust with automated discovery and intelligent policy enforcement, detects and reports on anomalous activity and increased threats, and remediates errors and attacks by automatically replacing keys and certificates. Venafi Threat Center provides research and threat intelligence for trust-based attacks. Venafi customers are among the world's most demanding, security-conscious Global 2000 organizations in financial services, insurance, high tech, telecommunications, aerospace, healthcare and retail. Venafi is backed by top-tier venture capital funds, including Foundation Capital, Pelion Venture Partners and Origin Partners. For more information, visit www.venafi.com
Copyright @ Marketwire
Page: 1
Related Keywords:
Marketwire, IT (Information Technology), Security, Financial, Business,
---