AudienceView at INTIX: Consumer Trends, Customer Engagement and Succeeding in the Digital Age
(January 23, 2014)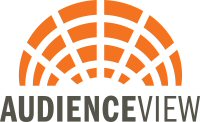 TORONTO, ONTARIO -- (Marketwired) -- 01/23/14 -- AudienceView is proud to be among the industry thought leaders enlisted to educate attendees at the 35th Annual INTIX Conference. In addition to product demonstrations at booth 311 and the company's private suite, AudienceView and its clients are participating in panel presentations on consumer trends, evolving customer expectations and succeeding in the digital age. AudienceView is also proud to sponsor the closing keynote, which features professional futurist Garry Golden and a look at the future of ticketing.
"We are strong believers that our clients and the industry at large benefit from looking at customers in a continuum of time - pre-event, in event and post-event. AudienceView has always put the consumer at the center of the universe and our integrated transaction system opens up so many opportunities for organizations to augment the customer experience," said Mark Fowlie, CEO of AudienceView. "We are proud of our reputation as an innovative, forward-thinking organization and look forward to sharing our experiences and customer engagement leadership with INTIX attendees."
AudienceView will be showcased at booth 311 during INTIX exhibit hall hours: Tuesday, January 28, 2014 from 5:15 p.m. to 7:15 p.m.; Wednesday, January 29, 2014 from 12:30 p.m. to 3:30 p.m.; and Thursday, January 30, 2014 from 10 a.m. to noon. Private demo meetings may also be arranged during or before/after conference hours by contacting Lindsey Mertz.
As a returning gold-level sponsor, AudienceView is once again partnering with professional futurist Garry Golden, who will present the closing keynote, "Crowdsourcing the Future: Trends and Ideas Shaping the Future of Ticketing," on Thursday, January 30, 2014 at 1:45 p.m. Golden recently inspired attendees at AVConnect 2013, AudienceView's fourth annual user conference, to tap into their inner futurist.
INTIX attendees are also invited to join AudienceView for drinks as we sponsor the Gala Celebration "After Party," which takes place on the evening of Wednesday, January 29, 2014 at the Chi Bar in the lobby of the host hotel.
Panel Presentations
On Tuesday, January 28, 2014 at 11 a.m., Adam Rubin, Director of Business Development for AudienceView and a member of the INTIX Board of Directors, will moderate "International Perspectives on Consumer Trends." He and global panellists Jamie Snelgrove of Edinburgh International Festival and Hub Tickets (Scotland), Brian P. Sayre of PlayhouseSquare (USA) and Christina Osterby with The Royal Danish Theatre (Denmark) will discuss their own operations and experiences, and explain how they can drive best practices in other geographic areas.
Later that day, on Tuesday at 2 p.m., AudienceView client The New York Red Bulls will reveal how a season ticket advisory board of 20 consumers is providing feedback on the organization's past activities and future endeavours. In "Consumers, They Have an Important Voice!", Fabian Lopez, Director of Ticketing Operations, and Desron Dorset, Box Office Manager, will share advisory board findings in an open session. Actual consumers will also be in attendance to give the audience feedback on strategies to improve customer engagement.
On Thursday, January 29, 2014 at 3:30 p.m., join Maureen Anderson, VP of Arts and Entertainment for AudienceView, along with Zach Ducket from University of Minnesota, Bruce Montgomery from The Denver Center for the Performing Arts and Scott Kane from Shorenstein Hays Nederlander (SHN) Theatres in, "Let's Get Digital!" The panel will disclose how their organizations are succeeding in the digital age, share the tools in their digital toolbox and discuss the successful programs they are running, all while keeping audience demographics in mind. In addition, the speakers will reveal how innovative offers and genius marketing aimed at consumers of all ages can generate excitement for multiple events and a wave of media interest.
INTIX 2014 takes place January 28-30, 2014 at the Sheraton Chicago Hotel & Towers. Additional information is available from the conference website.
About AudienceView
AudienceView provides a powerful, enterprise-level e-commerce solution to the entertainment industry, including commercial and not-for-profit arts organizations, regional ticketing agencies, arenas, film festivals, college athletics, professional sports teams, and race tracks. With customer relationship management (CRM) at the core, it ensures ticketing/e-commerce, marketing, fundraising, content management, venue management and business analytics are effectively integrated in a single, easy-to-use, web-based solution. Supporting over 550 venues across five continents, AudienceView operates seamlessly across traditional and next-generation environments - from physical box offices, kiosks and desktop computers to social media, mobile and tablet devices.
MarketView is the world's first white-label, self-serve e-commerce and CRM solution. Developed upon the company's widely deployed e-commerce platform, the innovative, cloud-based solution enables any business or brand to enter the emerging self-serve event management and ticketing market quickly, affordably and profitably. It provides more features and functionality than other currently available self-serve platforms.
For additional information please visit AudienceView.com, or connect with the company on Facebook and Twitter.
Contacts:
Media/interview requests:
Christine Payne
Primoris Group Inc.
+1 416.489.0092
media@audienceview.com


Copyright @ Marketwire
Page: 1
Related Keywords:
Sales & Marketing, Computer Technology, Mobile Devices, Management, CEO/CFO, Pro AV, Management, Presentors, Computers/Peripherals, Camera/Film, Prosumer/Consumer, Business, Input/Output, Marketing, Business Issues, Presentation, Marketing, Events, Marketwire, Sports, Film, Business, Entertainment, Sports, Outdoor Sports, Other,
---