Slacker and ESPN Audio Launch Music from SVP & Russillo
New Station Takes Fans Behind the Scenes With Scott Van Pelt and Ryen Russillo, Delivering Music Picks and Commentary From the Popular Radio Duo
(March 12, 2013)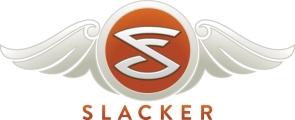 BRISTOL, CT and SAN DIEGO, CA -- (Marketwire) -- 03/12/13 -- Slacker, Inc., the world's most complete music service, has launched Music from SVP & Russillo, a custom-curated station created by ESPN Audio's Scott Van Pelt and Ryen Russillo. The station takes fans of the ESPN duo deep behind the scenes and features tracks hand selected by two of the most dynamic personalities in sports. Music from SVP & Russillo is an all-new way for fans to celebrate sports and music with their favorite broadcasters and is available now for free on Slacker for mobile devices or the Web at www.slacker.com/SVPandRussillo.
Music from SVP & Russillo features full versions of songs featured on the show, and includes artists ranging from Jack White and Gorrillaz to A Tribe Called Quest. In addition, the station features commentary from Van Pelt and Russillo on song and artist selection and some of the most popular segments from the ESPN Radio show, including "Duke Raps," ":07 Seconds," "Dos Lobos," and "Pulse of the Nation."
"We're pleased to partner with Slacker to provide an outlet for the other passion Scott and Ryen share which is music," said Mo Davenport, Senior Vice President, ESPN Audio. "While their love of sports drives ESPN Radio's SVP & Russillo, fans can now hear some of the music they often share and discuss on the show by listening to the Music from SVP & Russillo station on Slacker."
"Slacker's partnership with ESPN and ABC lets us bring our listeners an untouchable mix of news, sports, entertainment and music online, on mobile and on demand," said Jack Isquith, Senior Vice President, Strategic Development and Content Programming, for Slacker, Inc. "And by tapping into our deep library of music as chosen by huge music fans like Scott Van Pelt and Ryen Russillo, we're able to deliver unique, authentic programming like Music from SVP & Russillo that isn't available anywhere else."
Slacker gives users free access to more than 200 expert-curated, artist-hosted showcase and leading music festival stations. Slacker also includes a range of audio content, including personalized ESPN Radio, ABC News, comedy and more.
Additional Quotes
"Music is a central part of SVP & Russillo and our new station on Slacker gives our listeners the chance to discover the classic songs we love and the new artists we're enjoying right now," said Scott Van Pelt.
"I love what Slacker has been able to do to help our fans get closer to what we do on our show. Personally, it's by far the most used app on my phone," said Ryen Russillo.
About Slacker
Slacker is the most complete music service on Earth. The company delivers free and subscription-based access to millions of songs and hundreds of expert-programmed stations, plus news, sports and talk, on the web, mobile devices, in-car infotainment systems and consumer electronics platforms. By blending cutting-edge analytics with a team of expert music curators and content programmers, Slacker delivers a seamless music discovery experience and uniquely personalized entertainment. Slacker was founded in 2006 and is headquartered in San Diego with offices in Palo Alto, CA and New York City. For more information about Slacker, or to listen for free, visit www.slacker.com
For regular Slacker updates, follow Slacker at www.Twitter.com/SlackerRadio, become a Fan on Facebook at www.Facebook.com/SlackerRadio, watch Slacker video content at www.YouTube.com/Slacker or visit www.Slacker.com.
Slacker and Slacker.com are registered trademarks of Slacker, Inc. All other trademarks and product names are the property of their respective companies.
About ESPN Audio
ESPN Audio is comprised of the country's largest sports radio network, ESPN Radio, ESPN Deportes Radio, ESPNRadio.com, and ESPN Podcasts. ESPN Radio, which launched January 1, 1992, provides more than 9,000 hours of talk and event content annually, reaching 24 million listeners a week on 450 nationwide stations, including more than 360 full-time affiliates and clearance in the top 25 markets with owned and/or operated FM stations in New York and Dallas, and AM signals in Chicago and Los Angeles. ESPN Deportes Radio is the only all-sports Spanish radio network, and has 45 affiliates covering 76% of the Hispanic DNA with stations in the top 10 Hispanic markets, including owned and/or operated stations in New York and Dallas.
ESPNRadio.com is the most listened to live stream of any terrestrial broadcaster in the world -- reaching more than 714,000 unique listeners per month who logged more than 95.3 million total listening hours in 2012, with 11.2 million session starts per month (source: Ando Media). ESPN Podcasts logged 188.8 million completed downloads in 2012 via the ESPN PodCenter and iTunes.
Slacker:
Keita Williams
Atomic PR for Slacker
Email Contact
212-699-3647

ESPN Audio:
Dan Quinn
ESPN Corporate Communications
Email Contact
860-766-2234


Copyright @ Marketwire
Page: 1
Related Keywords:
Slacker, Internet, Communications, Movies & Music, Web, Music, Video, Podcast, Marketwire, Inc., Science, Sports, Music, Consumer Electronics, Internet Technology, Biology, Genetics, Entertainment, Sports, Other,
---