CloudFlare Takes SXSW by Storm, Appearing on Four Interactive Panels
(March 09, 2012)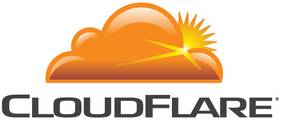 SAN FRANCISCO, CA and AUSTIN, TX -- (Marketwire) -- 03/09/12 -- (SXSW) - CloudFlare, the web performance and security company that sees more traffic than Twitter, Wikipedia, Amazon, Zynga, and AOL combined, makes its 2012 debut at SXSW on four Interactive panels.
CloudFlare Co-founders Matthew Prince, Michelle Zatlyn and Lee Holloway are heading up three panels, and CloudFlare Developer, Chris Joel will contribute to a fourth. The four panels tell a synopsis of the CloudFlare story, ranging from Michelle's panel on female entrepreneurship, Matthew's presentation on LulzSec and hacktivism, Chris' panel on the latest in web performance, and Lee covering the infrastructure growing pains of a Valley startup. The CloudFlare team is a bunch of SXSW newbies, so we're looking forward to learning the ropes from the rest of the tech community.
More information on the panels:
Anything You Can Do, I Can Do Backwards in Heels
Michelle Zatlyn, co-founder of CloudFlare, is on a panel moderated by All Things Digital executive editor Kara Swisher and joined by Piya Sorcar, founder of TeachAIDS, Victoria Ransom, founder of Wildfire Interactive, and Pooja (Nath) Sankar, founder and CEO of Piazza
Monday, March 12, 11am-12pm
http://schedule.sxsw.com/2012/events/event_IAP12800
Surviving Lulz: Behind the Scenes of LulzSec
Behind the scenes: the inside story of LulzSec and what it's like to be one of the most notorious hacking groups of all time
Matthew Prince, CEO and Co-founder of CloudFlare
Tuesday, March 13, 12:30-1:30pm
http://schedule.sxsw.com/2012/events/event_IAP11636
JavaScript Performance MythBusters™ (via JSPerf)
Chris Joel from CloudFlare is joined by Mathias Bynens and John-David Dalton from jsPerf.com, and Lindsey Simon from Google/Browserscope in this panel discussion on some of the best dev-created benchmarks and most interesting practices debunked by real-world tests.
Tuesday, March 13, 5-6pm
http://schedule.sxsw.com/2012/events/event_IAP5243
Scaling to Infinity: Dealing with Rocket Growth
Lee Holloway, co-founder of CloudFlare, is joined by a powerhouse panel including Andrew Terng from Tumblr, Girish Patangay from Facebook, and Jeremy LaTrasse of Message Bus/Twitter. The panel is moderated by Jeremy Edberg, the former CEO of Reddit now responsible for cloud reliability at Netflix.
Tuesday, March 13, 5-6pm
http://schedule.sxsw.com/2012/events/event_IAP13897
About CloudFlare
CloudFlare, Inc. (www.cloudflare.com / @cloudflare) makes sites twice as fast, protects them from attacks, ensures they are always online, and makes it simple to add web apps with a single click. CloudFlare supercharges websites regardless of size or platform with no need to add hardware, install software, or change a line of code. The CloudFlare community gets stronger as it grows; every new site makes the network smarter. Thanks to our awesome sauce technology, every month hundreds of millions of people experience a faster, safer, better Internet. CloudFlare is recognized by the World Economic Forum as a Technology Pioneer and was named the 2011 Most Innovative Network & Internet Technology Company of the Year by the Wall Street Journal. CloudFlare is based in San Francisco, California, USA.
Add to Digg Bookmark with del.icio.us Add to Newsvine
For more information, contact:
Carol Carrubba
650-485-1399
Email Contact


Copyright @ Marketwire
Page: 1
Related Keywords:
CloudFlare, USA,Marketwire, Inc., ,Internet Technology,Internet,
---